Construction Safety
At ABG, we have always taken safety seriously. With OSHA and several other important guidelines, regulations, and laws to follow, the American Building Group is able to start and finish projects without accidents, damage, or other problems.
Coronavirus / Cleanliness
All interior work that must be done with customers or others in the home or building must be conducted diligently. We wear PPE face masks, full cover gowns and suits, and gloves. We are taking the coronavirus / COVID-19 concerns very seriously. We are enforcing strict quarantines, distancing, and other safety measures to make sure we can continue to provide essential and time-sensitive services.

Contactless meetings with customers can be conducted on Zoom, FaceTime, phone, texts, Skype, or other communication tools.
Our
Services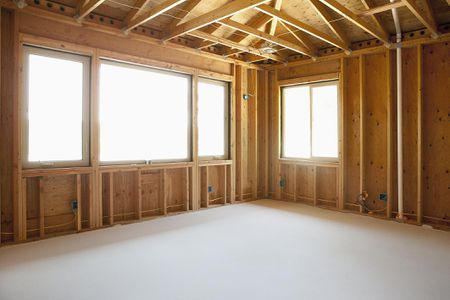 Framing
From wood to industrial metals, ABG will help you build the foundation and structure of not only your home or business, but your future too.
Industry Standards

ABG adheres to strict industry standards for structural integrity, safety, and more. We build strong frames, to your specifications.

Modular Construction

Building your frames in stages allows us to reach observable benchmarks with construction, inspections, and client approval.
Wood & Vinyl Siding
At ABG we pride ourselves in wood and vinyl siding that not only looks beautiful, but can survive Maine's weather too.
Big or Small

Whether it's the side of a shed or a brand new home, ABG will perfect your property with the quality siding you deserve.

Efficient Worksites

While maintaining safety and industry standards, we'll always minimize our on-site footprint and noise.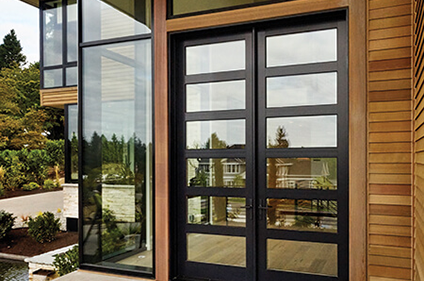 Windows & Doors
From windows for all types of weather to modern & secure doors, ABG will ensure your home is safe and beautiful.
Doors

Interior and exterior doors can be upgraded, secured, reframed and widened with efficient installs and planning.

Windows

As Maine residents, we are familiar with rain and snow. ABG's all weather windows are the perfect upgrade for any property.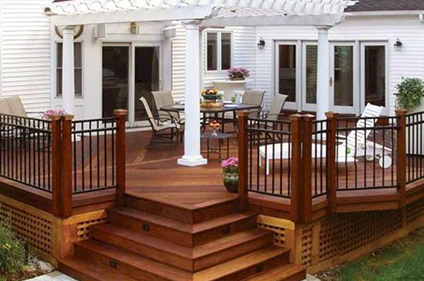 Decks
From ground level to raised or multi-floor construction, a deck is the perfect addition for homes and offices alike.
Perfectly Planned

With proper planning and execution, we'll make sure your Maine terrain is ready for any event or use.

Diverse Styling

With wood, stone, and even metals at our disposal, any deck is possible, and any yard can be beautiful.
About
ABG

Built With Integrity
30 years ago the American Building Group began with the vision and strength to build in Maine. ABG quickly established itself in the construction industry as an honest and efficient company.
ABG prides itself in helping businesses, home owners, and property managers in southern Maine. From window and door installations to large siding jobs and framing, our company has consistently followed honest business practices, industry standards, and safety protocols - all with related insurance.

Our
Latest Projects

Our Clients
I have worked with the owners for the past five years on various projects and have found them to be very professional, ethical and great to work with.
-Tracy J.
Scarborough
Very reasonable prices and knowledgeable sales staff. Easy to work with and was happy with work done. Will use again!
-Redo S.
Saco
I would highly recommend ABG, great company to work with. What I love about them that they explain every step and help you with any question or problem. So if you guys are looking for great work and great service they are the best.
Marty L.
Gorham
"American Building Group was retained to renovate our two bathrooms and to install a hardwood stairway. Darren and Shannon did an outstanding job on our project and we are extremely pleased with the quality of their work. I recommend them without hesitation."
Wayne C.
Cumberland
If you would like a quote simply fill out this form and we will be in touch, or feel free to call or email us!
Quotes represent expected costs, but are not considered official or binding agreements.
We'll get back to you within the next business day!